FootfallCam counter runs on the latest computer stereo vision (3D) technology eliminates the limitation by previous technologies. By using GPU processing power and 3D algorithm, FootfallCam would produce a depth map of image. It also features artificial intelligence to detect the head , shoulder, and height of the person and also differentiate objects with person.
There are three models of FootfallCam that are suitable for different height of installation.
| Model | Lens Degree | Ceiling Height Requirement |
| --- | --- | --- |
| FC-F3DP01 | Parabolic 140° | 2.1m to 2.4m |
| FC-F3DP02 | Standard 90° | 2.5m to 3.5m |
| FC-F3DP03 | High ceiling 65° | 3.6m to 4.5m |
Additional accessories such as wall bracket and drop poles are available for ceilings that are unable to meet the height requirements.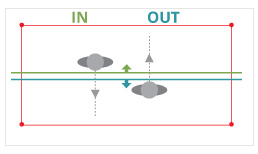 FootfallCam uses a series of advanced video processing algorithm to count human traffic bi-directionally. With the ability to count in two direction, users will not be required to perform manual calculation to determine the actual count of visitors.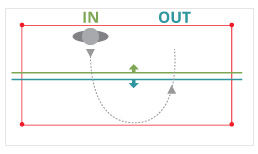 Through an advanced filtration system in the algorithm for processing, FOotfallCam can intelligently distinguish when a person is not truly entering the store.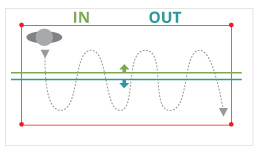 Distinguish random movement
As customer tracks can vary significantly and certain behaviours will skew data and create false counts. To counteract this issue and enhance the accuracy of footfall and dramatically reduce false counts, IN and OUT are only counted if a person's behaviour are indicative of an entrance or exit.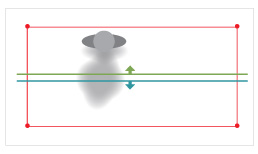 By using stereoscopic lens and advance algorithm to recreate a field of depth after a visitor enters the store, the counter does not rely on background image processing to count the visitor. As such, changes in the color pattern or saturation of background have no bearing on the accuracies of the counter.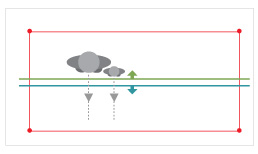 Exclude children and trolleys
Advanced height filtering is automatically configured for children and shopping carts from being counted. As both children and shopping carts are not the direct purchaser or consumer, they have no purchasing power and will only falsified conversion rates when they are counted.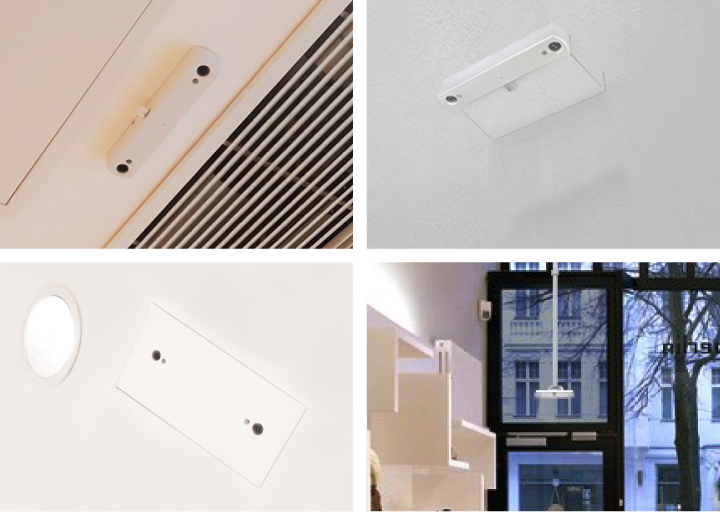 We are able to provide installation services for all types of store environment. By closely working with your store staff, we can ensure the installation will be smooth. As the counter only require one cable to install, we can offer installation support if you have your own contractor. We can provide training to your installer to ensure that every unit is mounted at its correct position and optimal position.